By the end of 2014, U.S. companies will spend more than $13 billion on the cloud. That's according to a recent Forbes article, which also notes the global market for cloud hardware is predicted to reach almost $80 billion in just four years. Part of this growth is thanks to increasing adoption of basic cloud building blocks: public, private and hybrid stacks. But that's only part of the story – here are three emerging developments in the cloud.
Author: John Grady, XO Communications
Lightweight App Containers
Driven by companies like Docker, lightweight app containers are an emerging cloud technology with significant backing. Originally designed by Solomon Hykes of dotCloud (now Docker) as an internal platform-as-a-service (PaaS) application, Docker caught the attention of big players like Google; as noted by a recent InformationWeek article, Microsoft and Amazon are now rushing to make room for Docker on their cloud platforms.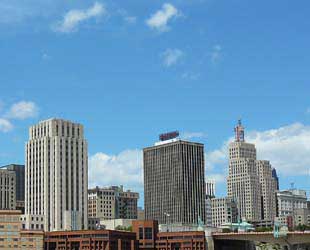 So what's the big deal? First, it's important to understand that this isn't container-based virtualization. Instead, Docker and similar services spin up a container able to hold an application and keep it separate from the overall cloud system at large. The difference? Lightweight containers don't come with an operating system (OS), instead rely on the OS of their host machine. The result is improved creation speed; many virtual machines (VMs) take several minutes to launch, while app containers take only seconds. In addition, these containers should run apps up to two times faster than traditional VMs and are portable – so long as the destination host is running the same Linux kernel number.
While this technology faces an uphill battle in a virtualization-heavy market, the lure of faster load times and easier app transitions puts lightweight app containers on track to influence the cloud at large.
Windows-as-a-Service (WaaS)
Although Linux rules the server world, Windows has long been the king of business desktops. The problem? Microsoft has resisted all attempts to bend its licensing rules and allow companies to run a Windows client VM on Azure. According to a recent IT Pro Portal article, however, that may be about to change.
At Microsoft's TechEd 2014 event, the company revealed that developers will now be able to spin up Windows 7 and 8 instances in Azure for "testing purposes only." This is almost certainly a response to moves by VMware and Amazon; both companies have launched desktop-as-a-service solutions they hope will capture corporate interest. For the moment, Windows in Azure is a test-only environment, but don't be surprised if this net widens later on this year. Sooner rather than later, Microsoft will have to make a choice: Stay true to its Draconian licensing policies or embrace the cloud and act like the entire WaaS progression is all part of a larger evolution plan.
Cloud Gaming
Daryl Webb, Asia Pacific general manager of SoftLayer Technologies, believes that the requirements of next-gen games will drive cloud evolution. Quoted in a June 10 Gamesauce article, Webb argues that, "gaming is one of the toughest tests of cloud infrastructure."
He's right, as streaming games from the cloud without benefit of an intermediary device like a console or desktop requires massive compute power, fault tolerance and uptime. Sony, for example, is taking a swing at cloud gaming with its new PS TV; in addition to television, the device can also stream PS1, PS Vita and PS4 titles. It's entirely possible, therefore, that cloud gaming advancements will inform business deployments – everything from video conferencing to document collaboration and the "gamification" of business objectives. As gaming clouds evolve over the next year, companies will also see a rise in the use of content delivery networks (CDNs) able to push massive data volumes across the globe without interruption.
Commoditization of cloud technologies has made them affordable and popular – now, cloud developments like lightweight app containers, WaaS and high-speed gaming services are poised to drive the next phase of cloud adoption.
About the author
John Grady is the Senior Manager of Product Marketing at XO Communications. XO Communications is the leading provider of cloud computing and unified communications services to businesses of all sizes nationwide. John is responsible for XO's WAN solution, as well as their award winning 100G Service.